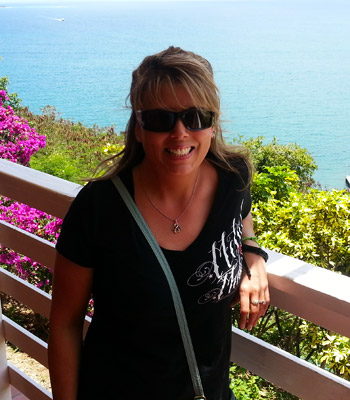 Tracey Felten - Owner

Born on Long Island New York and transplanted into Scottsdale Arizona in 1981 with her family, Tracey has been part of the theater, concert and corporate event industry starting when she was 16. Loved taking Tech Theater during High School, then volunteering afterward at the Phoenix Little Theater doing mostly wardrobe, wig styling, and make up. Shortly after college, taking classes in Hotel Event Management and Special Effects make up, she joined a local staging company in 1996 and moved through the ranks rapidly specializing in concert lighting, rigging, and crew stewarding. Taking a short 4 year break to tour with Disney on Ice and Sade, she returned home in 2001 to finish with the staging company ending as the Director of Operations in 2013.
Happily moving into the freelance world and working such events as Super Bowl and 2014 NASCAR awards banquet, in 2017 the perfect opportunity became available to own and operate a business of my very own and Guardian Production Services was born!! The thought of being able to help the clients and technicians the way they needed and deserved to be was too good to pass up. For a first year company, she has already stormed the corporate world and impressed many a client with her "no nonsense" approach, topped with care and concern, as always, for the final outcome.
Tracey lives happily in Chandler, AZ with her 2 dogs.